A construction schedule is at the core of every construction project.
A large project near the city center is underway; as the planner/scheduler, you're responsible for planning and monitoring the schedule throughout the project so it can be delivered on time. Once construction began, processes were put in place, and great efforts were made to track progress. But halfway through the project, there's a problem. The gap between what was scheduled and what is being completed on-site is widening, and the reason is not clear.
Sound familiar? You can probably list several reasons why projects run off track. But in the end, it all comes down to good-quality data. Because even if your gut feeling is correct, you need the data to prove it. Even if years of experience have given you the insight to know what is wrong, you need the reports to show your manager.
But most of the time, getting the information to update the schedule comes down to time and trust. You're relying on information from the site manager/superintendent. They either meet with trades weekly and ask them how work is progressing or walk around the site manually ticking off tasks. Neither approach gets you the accurate, timely data you need. You're receiving subjective reports and feedback, which means updating the schedule with inaccurate data. But, you can only work with what you have.
According to a McKinsey report, larger projects typically exceed their original projected time frame by around 20%. These costly delays hurt the client's reputation and the general contractor's bottom line, and you're aware of the penalties. Therefore, drafting and adhering to an accurate construction schedule is crucial to ensuring the project's ultimate success.
Scheduling Super Powers
Are you getting real value from your schedule?
Tasked with gathering data to run a comparison of the plan vs actual completion, you receive a weekly progress report and update the schedule alongside it. But based on this manual process, the project has to be rescheduled every two months. As the gap continues to increase, your company brings in Buildots to gain better visibility and control of your project's progress.
As a construction planner, you are given a result and asked what is needed to make it a reality. You cover all activities from conception to realization, break them into sub-activities, plan their start and end dates, dependencies and resources, and determine the sequence.
If you get it right, your planning and the schedule help the team to:
Minimize costs by optimizing the use of resources
Reduce duplication and unnecessary work
Identify issues that would affect the project timeline before they become an issue
Proactively develop risk mitigation strategies
Avoid conflicts and keep the project on track
Your schedule is a vital tool and has true value in the daily running and management of a construction project. On large projects with many moving parts, good scheduling coordinates the work of all departments and supports collaboration.
But however detailed and thorough your schedule is, it is often not used to its maximum potential. If you are updating the schedule with data that is not accurate, it's a waste of the hard work you put into planning it, and as time progresses, the plan becomes more theory than practice.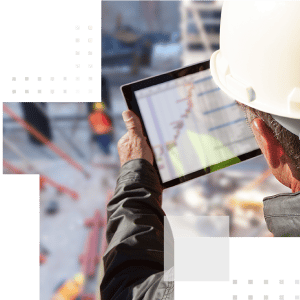 Scheduling Nemesis – Objective vs. Subjective Data
Information is subjective, completion doesn't always mean 100% complete.
As work continues on the construction of the building, tasks are being reported as completed, but work is still needed. Marked as done, this is going unnoticed. When it happens on a larger scale, the 2-5% left on tasks start to add up and cause bigger problems. In the end, Buildots identifies 500 tasks marked as finished, which are incomplete.
There are many reasons the project can deviate from the original schedule. Projects are constantly relying on incomplete and inaccurate progress data. Tracking and markups are often done manually, and errors and delays can take days or weeks to be identified. The process is typically laborious and time-consuming. It results in progress tracking not being performed as often as needed, which compromises efficiency on-site and the accuracy of data.
And once the sequencing goes off… you're in big trouble. The worst thing is when this is not reported in time, and at some point, the pile-up trips you up and completely derails the project. You're playing piggy in the middle, dependent on the information you're being provided. You're aware of the strict deadlines and the pressure on you to get this right.
But maintaining the plan vs progress using manual processes is incredibly challenging. Receiving subjective data can often be incomplete and even wrong. Collected through various channels; there are multiple Excel Sheets and a lot of time spent on the phone. It affects your overall ability to do your job, accurately monitor progress, and make decisions. This leads to confusion, frustration, and missed deadlines, resulting in lost business opportunities and unhappy clients.
Overcoming Challenges – Identifying the Root Cause
It all comes down to good-quality data.
With Buildots data in front of you and the visual captures to back them, you realize the minor delays from multiple trades accumulated into what became a much larger overall problem. Finally, with the information at hand, you and your management team can take corrective actions, avoid further delays, and close the gap between the schedule and on-site progress.
The quality of scheduling data plays a key role in progress tracking, and as the complexity of construction projects continues to increase, technology can help planners/schedulers become more efficient. By eliminating the need for manual data collection and reporting, technology can provide the accurate status of the project.
At Buildots, we've created a two-way integration between our platform and the leading scheduling software applications in the industry, enabling us to accurately map tracked activities on-site to your schedule and update progress automatically, replacing the "Guesstimation of Progress". You no longer need to depend on others. The data is objective and accessible and backed with well-positioned visuals for every element.
You can use the Buildots dashboard at meetings to quickly view progress and see which activities are falling behind the program. It helps you to reduce or eliminate commercial claims as everybody sees the same thing with time-stamped visual evidence of what is completed and what is outstanding. It means you're no longer wasting time on data collection, your insights are based on objective data, and "Red Flags" are raised early. Early warnings are a game changer, giving you the chance to fix things before they become bigger problems and are harder to manage. Because as a planner, it is the end result you are measured on.
Conclusion: Schedules that work for you
The bottom line: If you put rubbish in, you get rubbish out.
Using Buildots, you managed to get the project back on track. Now it's implemented into your company's processes, progress tracking of future projects will be automated. From now on, you can rely on accurate data and be confident that when tasks are marked complete, that means 100%. Every time.
If you're using inaccurate data to update your schedule you can expect to go off track. But even only 5-10 years ago, we didn't have the options that technology now offers to help us automate and simply a very demanding task, but that was yesterday. The industry knows this and aims to catch up with other industries like manufacturing and automotive and become more data-driven. Finally, we are addressing the elephant in the room.
Successfully delivering projects on time requires being on top of the schedule and taking corrective actions when deviations are spotted. It's driven by good-quality data and automated processes, removing subjectivity. Going digital is helping the industry move forward, and planners on-site are starting to see the benefits in their everyday work. They can concentrate on what matters most, focus on decision-making and make use of the schedule's true value throughout the project's lifecycle.
Webinar
Mace and Wates Talk Automating Processes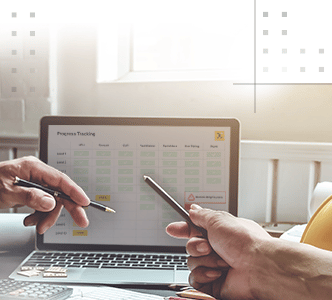 Back to blog