A Recap of Your Current Status
Monitoring the plan vs. the delivery of any construction project is challenging work, to say the least. You begin by opening the project schedule and reviewing the work status by contacting the site team, project managers, and subcontractors.
You spend hours or even days collecting the data, and, in most cases, the information you receive is subjective, incomplete, and can even be wrong. When you do finish gathering everything, you probably end up with inaccurate information at best and very little documentation to support it.
If receiving inaccurate information was not enough, you also have to deal with collecting it through various channels. Receiving multiple Excel Sheets from some team members, spending time on the phone with others, or even traveling to the project yourself to take notes. At the end of the day, you'll need to combine all sources and manually feed them back to the schedule. The hours you spend on this repetitive process is time you could spend on planning, prioritizing, and communicating the next steps with your team.
After seeing our clients manually updating their schedules based on the data provided by our platform, we saw the potential for freeing up managers' precious time on-site. Buildots' AI-based progress tracking now helps complete that complex process quickly and accurately – using our newest integration with leading scheduling software applications such as 'Oracle Primavera P6', 'Asta Power Project,' and 'Microsoft Project.'
Collect Objective and Accurate Progress Data
At Buildots, we've created a two-way integration between our platform and the leading scheduling software applications in the industry, which enables us to both retrieve the most up-to-date schedule, and more importantly, to feed back the latest progress.
The set of tracked activities on-site is accurately mapped to your schedule, and the progress is updated on it automatically. No manual labor, no picking up the phone, no unnecessary travel time.
You no longer have to depend on others reporting the progress. The data is objective and accessible the minute you need it. Saving you time on data collection and freeing yourself up for planning.
Progress tracking and comparison to the schedule is a routine task and, as such, should be as automated as possible. Buildots also allows you to subscribe to scheduled updates, making sure you are always up-to-date with the latest changes on the platform.
Save Time and Reduce Unnecessary Site Visits
By automating progress reporting to the schedule, we can save you unnecessary trips to the project's site. Not only is the data available on both our platform and the scheduling software, but we also back it up with well-positioned visuals of every element installed. In case a dispute or question arises about a status of a certain activity, you can always browse for the specific image captured on Buildots and visually verify and share it with others. All visuals can be compared with older ones from the same location or with the 3D model.
Increasing Collaboration and Alignment of the Data
One of the biggest challenges on a project is aligning a large team with the same information. Weekly meetings and detailed reports are just a few examples of how you try to improve collaboration. But are you collaborating with the wrong information?
The highly accurate data that is now automatically fed to the schedule helps planners or Project Controllers provide better estimates and respond more quickly to changes or developments affecting their projects.
Based on objective data, project meetings can now become more effective, and as a result, the planning will become more accurate. In addition, any type of customized report can be generated to assist all stakeholders to communicate with the right dataset.
Updating Buildots With a New Schedule Is Easy and Important
A well-maintained schedule may be updated as frequently as once a week. At Buildots, we allow our customers an unlimited number of schedule updates to our platforms. Simply upload the latest version of your schedule to Buildots, and the rest will happen automatically.
As an industry, we should make great efforts to provide the most accurate and up-to-date information where needed. Our latest integrations with schedule software applications are a meaningful and crucial step in that direction.
Webinar
Mace and Wates Talk Automating Processes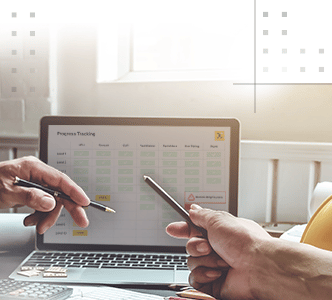 Back to blog